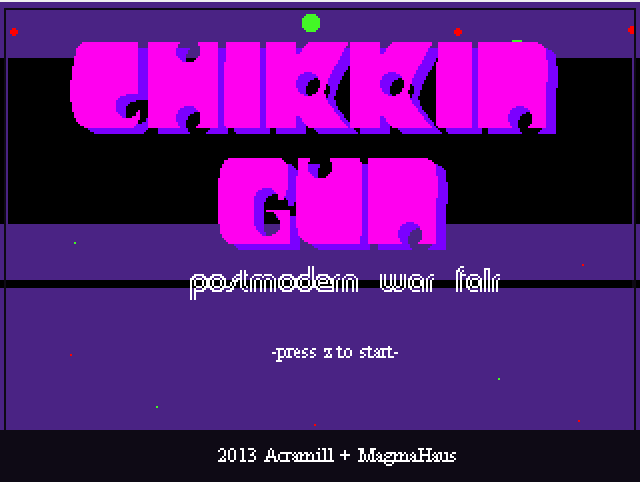 ChikkinGun
A downloadable game for Windows
Chikkin Gun: PostModern War Fair is a slapstick side scrolling action shooter revolving around Hank Stormgard, a regular joe lost on his way to a sexy costume party. Along the way he discovers a dark lair of mad science and pretentious art. Help Hank escape the pits of The Lourveratory and get to the party in time!
Install instructions
Download, Extract, Play!