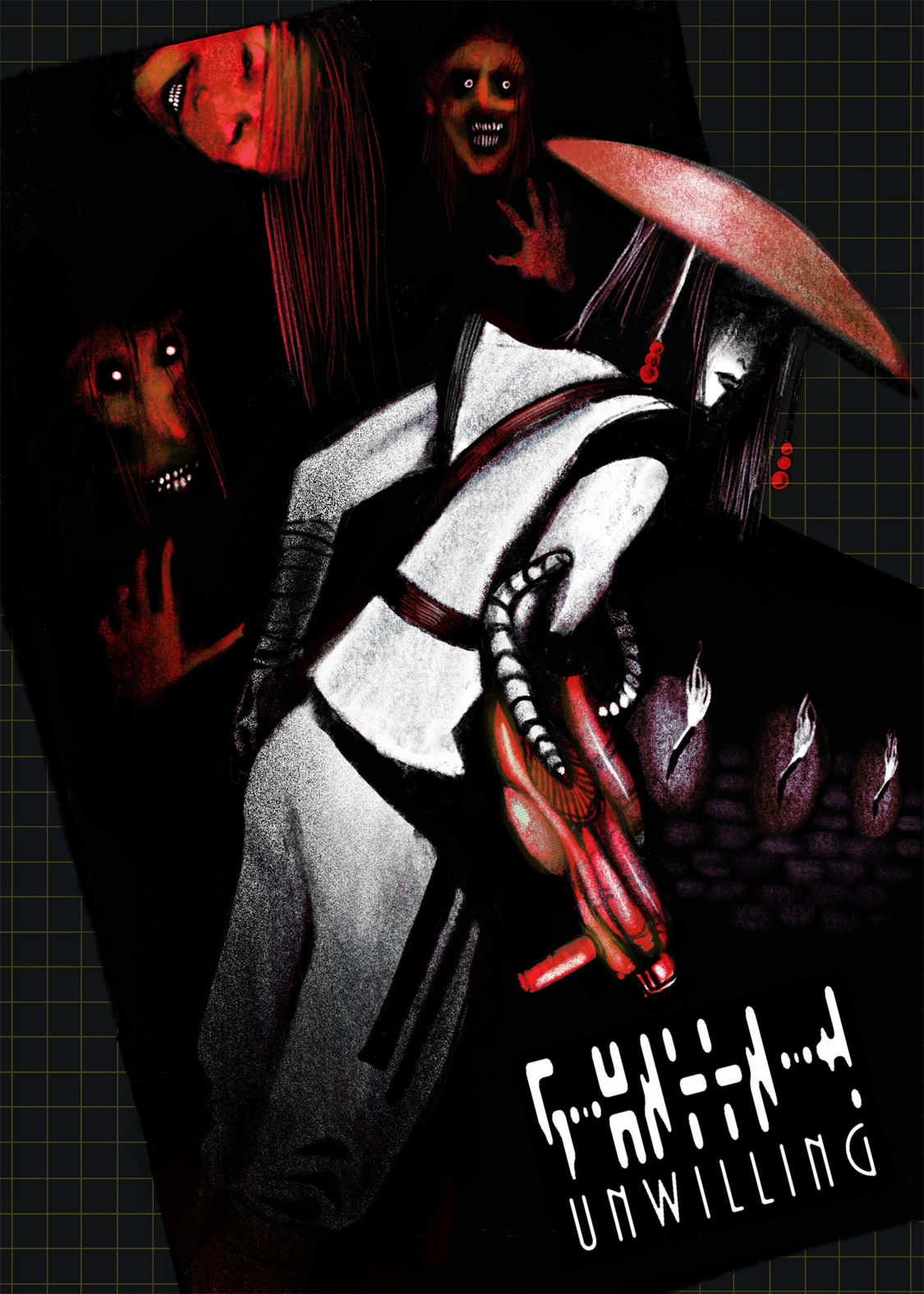 UNWILLING
A downloadable game for Windows, macOS, Linux, and Android
UNWILLING - UNFINISHED NES GAME
Development Date: 1-xx-2020
Created by Amon26
Cover and concept art by John
Patreon: https://www.patreon.com/JRGDrawing
Twitter: jrgdrawing

TWITTER: Amon26
ITCH: Amon26.itch.io
UNWILLING was an attempt to create an NES game using NESmaker at the end of 2019/start of 2020. Conceptually, the game developed to a point where a deck was being put together but I quickly realized that the tools were too primitive, my experience was too limited, and a series of unexpected non-work related issues became priority. Long story short. A stillbirth.


I've decided to put the glitchy unfinished alpha prototype out for anyone interested in messing around. There's not a lot to it, but at least you can get a general idea of what an NES game would look like with my hoofprints on it.
*warning* Some emulators might not support the exotic mapper that nesmaker uses. I have the best success using MESEN. Also, this game can become softlocked. If you run into that, just reset the emulator and you'll be fine.
Download
Click download now to get access to the following files:
UNWILLING_UNFINISHED.zip
10 MB